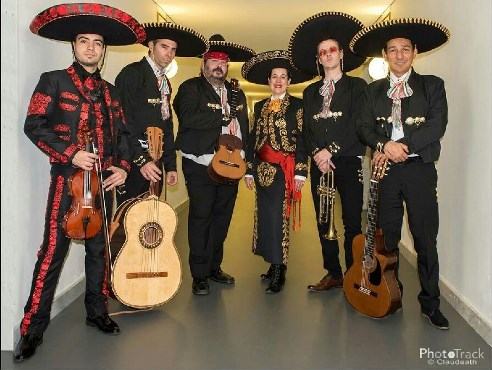 Mariachi musik er lyden af Mexico.
6 fantastiske, latinamerikanske musikere sætter hinanden stævne i en lækker, varm akustisk lyd med smægtende vokal, guitar og percussion.
Trio Mexico Lindo kan også bookes med 2 eller 3 musikere.

Vi løfter stolt arven fra vores forgængere og dykker dybt ned i det melodiøse, smukke og iørefaldende repertoire med det bedste fra Mexico,Cuba og Sydamerika: Sensuelle Boleros, skøn Son Montuno og chamerende Cha-cha-cha
fra Cuba og Puerto Rico, livlig Joropo og Merengue fra Venezuela, Bossa Nova fra Brasilien, Ballenato fra Colombia, Tango fra Argentina og Huapango fra Mexico.

Musikere:
Edith Tamayo – vocal
Ernesto Manuitt- vocal – cuatro- guitar-percussion
Elvio bravo- vocal- guitar

When Edith Tamayo moved from Sinaloa, Mexico to Copenhagen some time ago, the continental music scene surely gained something valuable.
It's been a long road though.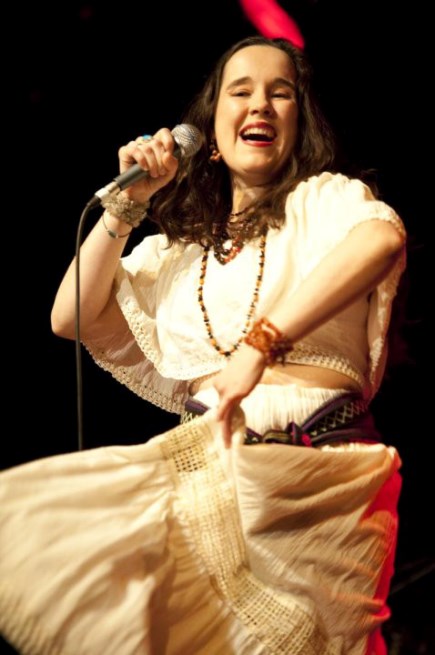 Edith grew up in sea side town Mazatlan on the coast of the pacific, and in Culiacan closer to the foothills of the mountains further inland. An upbringing with a strong social consciousness, and with both legends and superstition, and not least the local music.
On TV, before she received a scholarship and as a 17-year-old went to the Bellas Artes Academy in Mexico City and sang all over the country. Yet she wanted to go to Europe and ended up in Sweden where she studied classical singing before she again returned home and worked in the Opera in the capital.

For just a few years now, she has lived in Copenhagen.

Edith Tamayo music, that combines the traditional Mexican and indigenous music. Edith also can be heard in a more intimate setting with a small group of musicians, has a special love for performing for children, and is constantly developing her music working together with musicians from different musical backgrounds. The songs - a mixture of traditionals and Tamayo's material - all have a feather-light touch, airy and full of colour. Most of the largely acoustic stuff is in a life-affirming up-tempo Latin style. The guitars are bright and shimmery, and the percussions, although trimmed down, are naturally rich and present.

Coincidencias is Edith Tamayos new album 2017 together with Trio "Domison", Ernesto Manuitt, Yasser Pino, Elvio Bravo and the talented musician Eliel Lazo, the album includes some of her own compositions.

With a voice that is as clear as a bell, accompanied by her hot band Tamayo brings with this record a lot of joyful music and some melancholy. It's a sound that is impossible not to move to, or not to be.
moved by.

Torben Holleufer