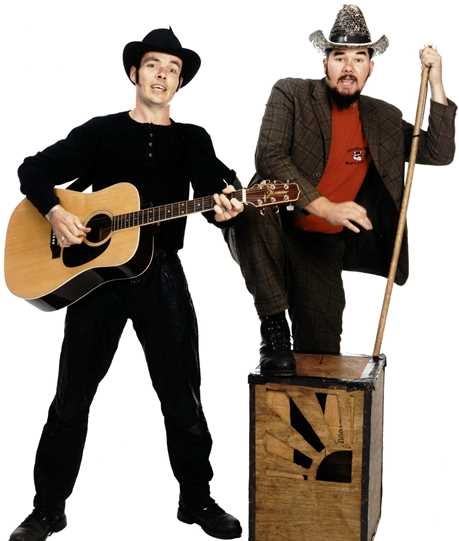 Hawkeye & Hoe , som den dynamiske duo kalder sig, har spillet de Nordeuropæiske pub-scener tyndt de seneste sytten år og med stor succes.
De seneste otte år også i Danmark i alt 1.000 jobs og seks Cd udgivelser er det blevet til.
Stilen er country/bluegrass med et bredt repertoire af landmandsdrikkeviser/sange, klassiske publikumskendinge, irske sange og swingende rock'n roll.
En optræden med H & H er altid på publikums side, som de siger "Entertaining the public, is what matters!"
Repertoiret bliver udført på et stor udvalg af originale instrumenter, bl.a. ; Akustiske og elektriske guitarer, 5-strengs banjo og dobbelt bas.
Det er ikke tilfældigt at Hawkeye & Hoe har fået et ry, som et af de hårdest arbejdende og mest underholdende tilbud på den danske pub-scene.
I 2011 udgav Hawkeye and Hoe "Walking with Pigeon", hvor bl.a. nummeret "Dingle dangle" indgår
English: Hawkeye and Hoe have been playing together for 17 years, of which the last 8 have been solely in Denmark.
They have a very wide reportoire, including bluegrass, farmer´s drinking songs, pub favorites, Irish, folk, and rock and roll.
To Hawkeye and Hoe, entertaining the public is what matters, and of course it is never too serious.
The show is performed on a variety of instuments including 5-string banjo, double bass, accoustic guitar, and a rubber chicken called Derrik.
With 6 CD´s to their name, and over 1000 shows in Denmark alone, Hawkeye and Hoe have established themselves as one of the most hard working and entertaining bands on the circuit.