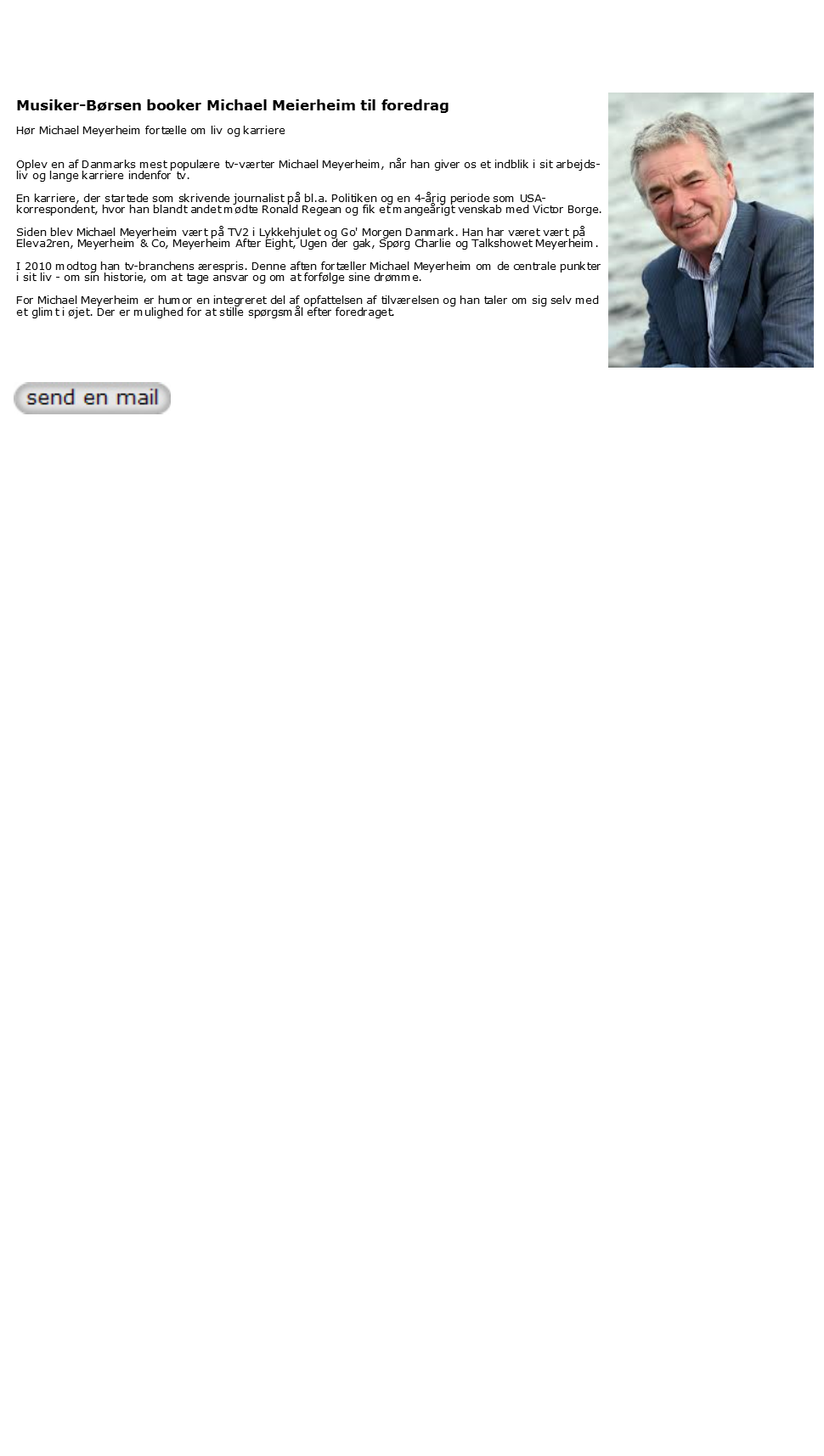 >
Michael Meyerheim
<
Hear Michael Meyerheim talk about life and career
Discover one of Denmark's most popular TV hosts Michael Meyerheim when he gives us an insight into his working life and long career in television.
A career that started as a writing journalist, inter alia, Politiken and a 4-year term as U.S. correspondent, where he met Ronald Regean and had a longstanding friendship with Victor Borge.
Since then he has been host of TV2 Wheel of Fortune and Good Morning Denmark. He has been a host on Eleva2ren, Meyerheim & Co., Meyerheim After Eight, Global Update, Go, Ask Charlie and Talk show Meyerheim. In 2010, he received the television industry's honorary award.
This evening says Michael Meyerheim on the key points in his life - about its history, to take responsibility and to pursue his dreams.
For him humor is an integral part of the perception of life and he talks about himself with a twinkle in his eye. There is an opportunity to ask questions after the lecture.
Relateret kunstner: